This is my first time showing you my design process. This one is for Threadless loves  4 words or less shirt design challenge. I like to have a vintage feel on this design so I decide to do a woodcut inspired design. Here are the process, hmm,the step is not very detailed but hope it helps.
1. First I sketched my design. I don't really do sketches but to make each piece original, I did one for this concept. And also I added some text with it.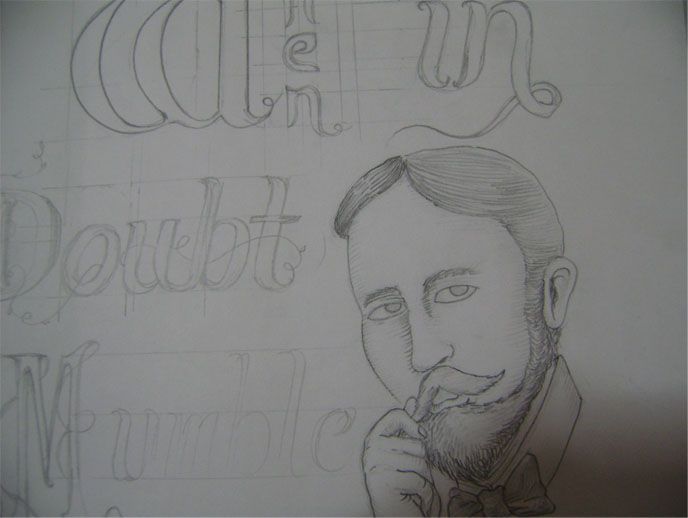 2. I Scanned the image in grayscale and at 300dpi. Open the scanned image in Photoshop. Then I copied and pasted the head to a new canvas with the dimension of 5000x6000 pixels at 300dpi.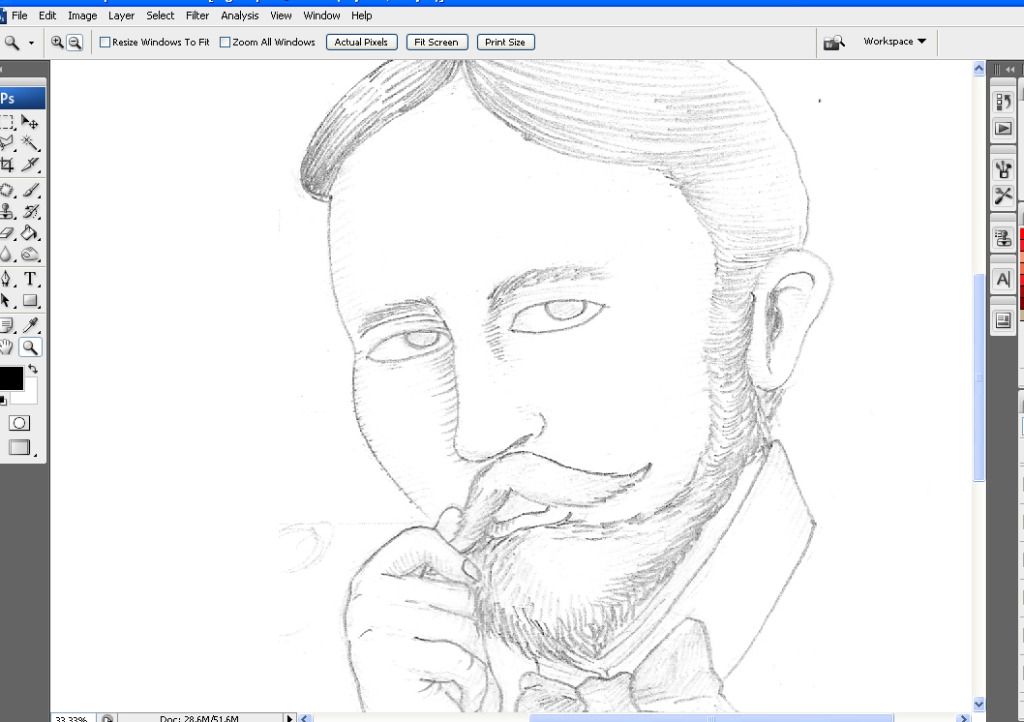 Tracing the scanned image on the new layer. I used a basic brush in photoshop and wacom intuos4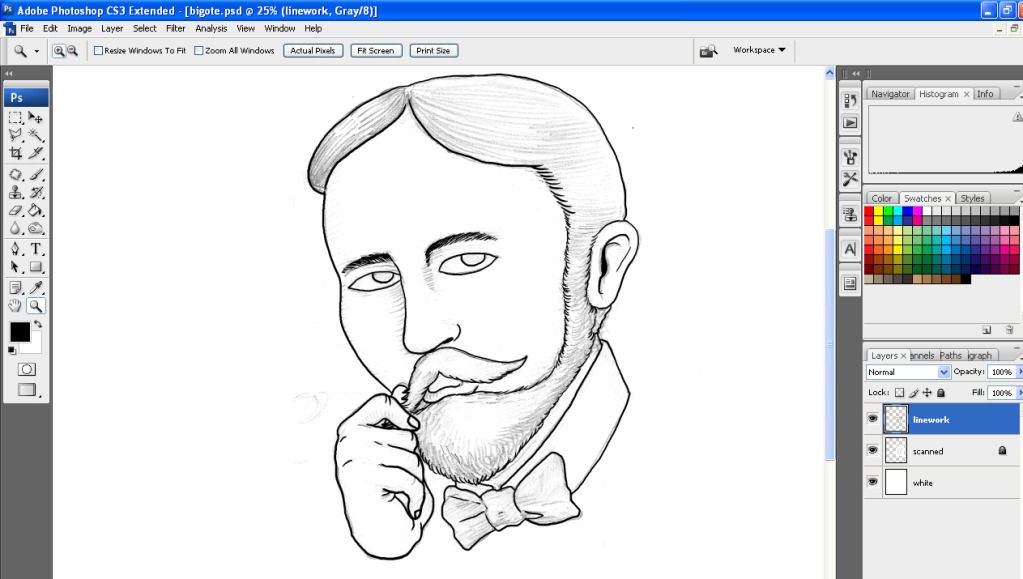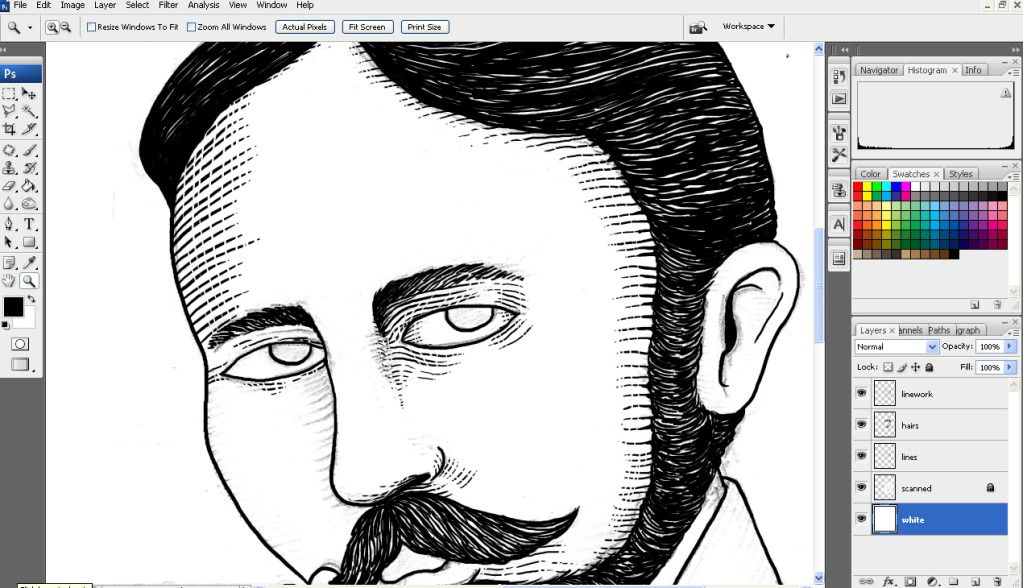 Head Done!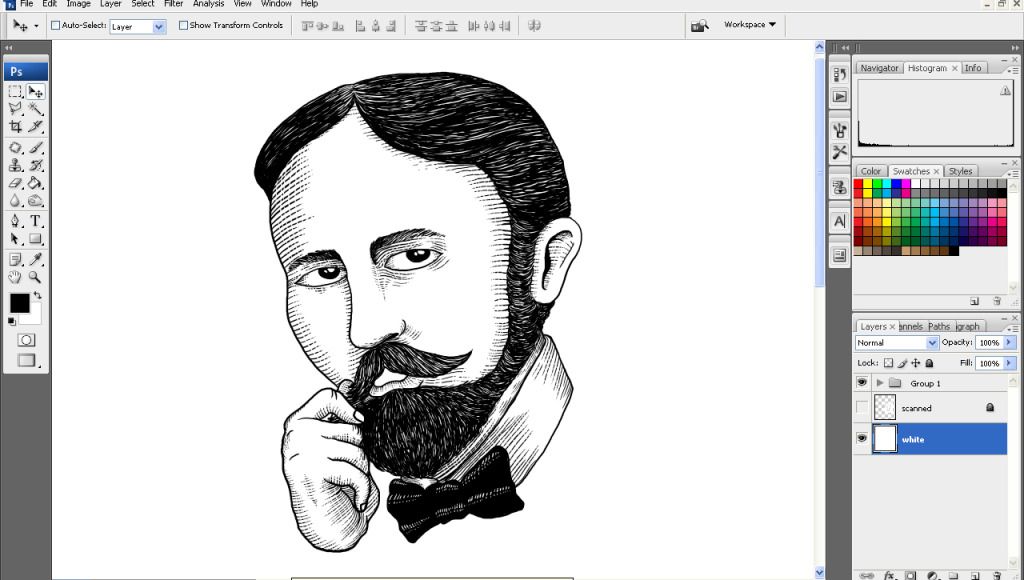 3. For the text, I used Adobe Illustrator to create my own font. Using a pen tool I trace the text that I drawn from the scanned sketch.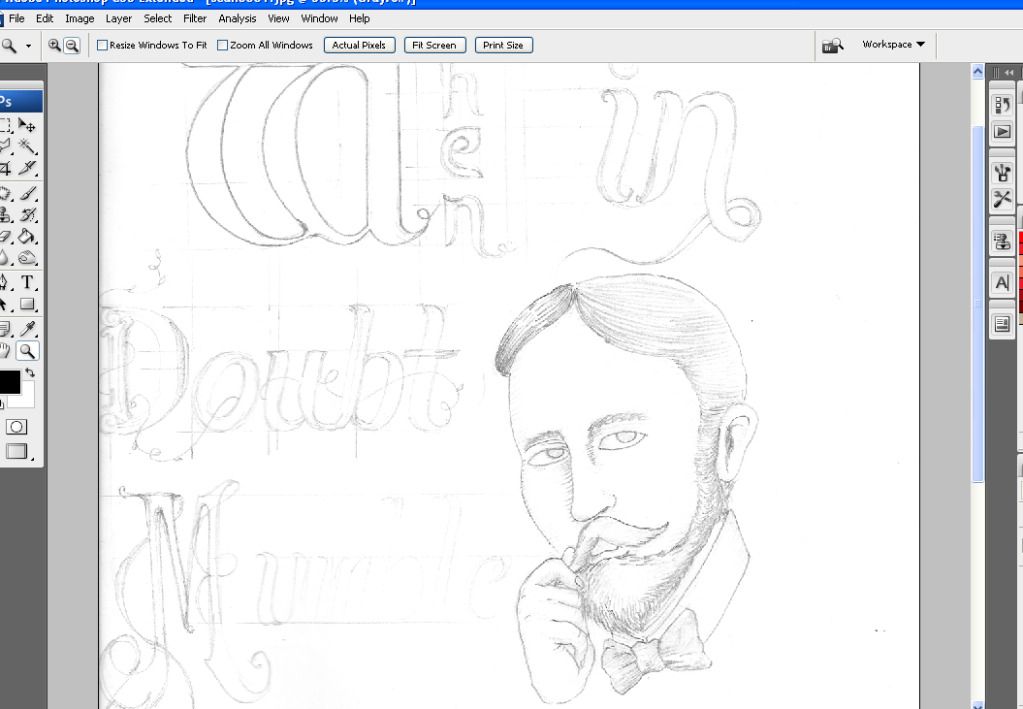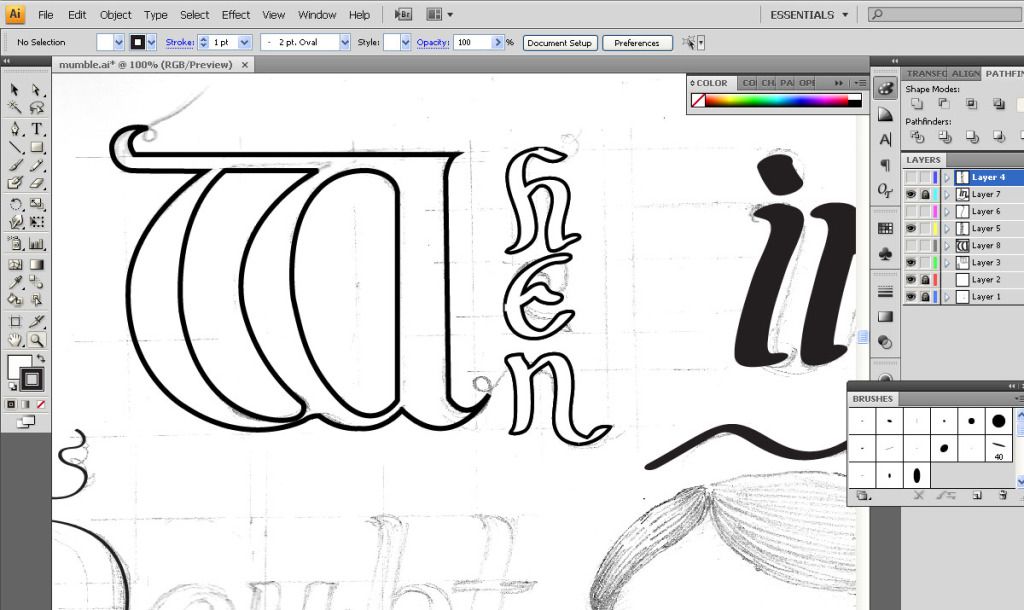 I don't like the other fonts I did from the sketch so I made a new one in Illustrator. I used a calligraphic brush to create the text.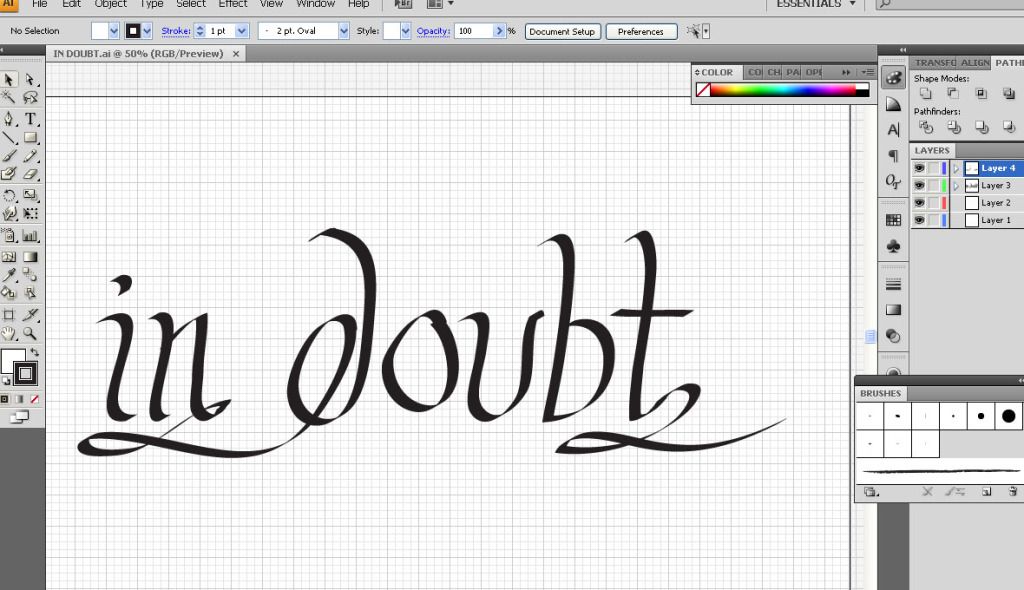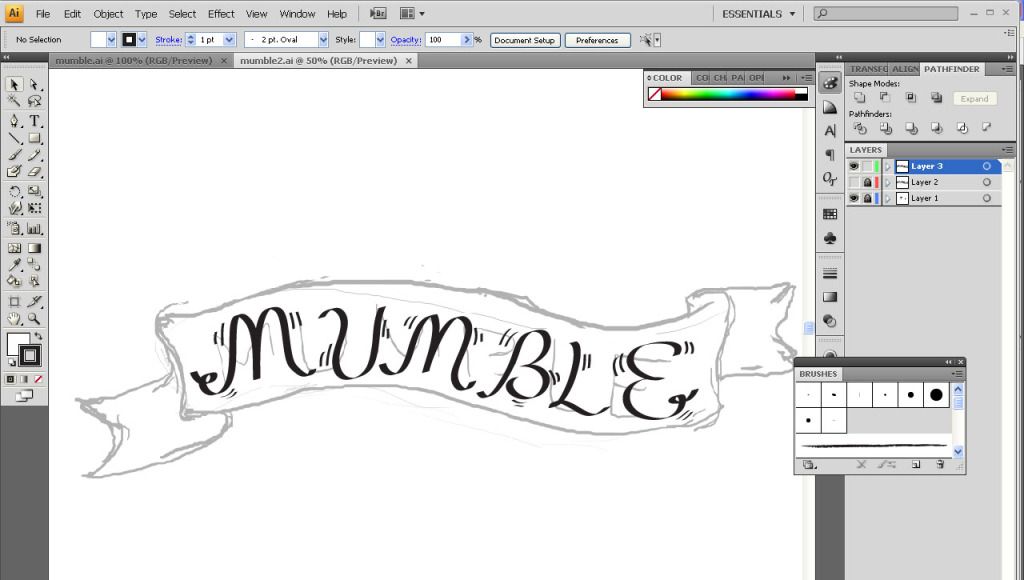 4.After I'm done doing the text in Illustrator, I copied and pasted them in Photoshop. Also I added a scroll banner where I'm going to put the "Mumble" word.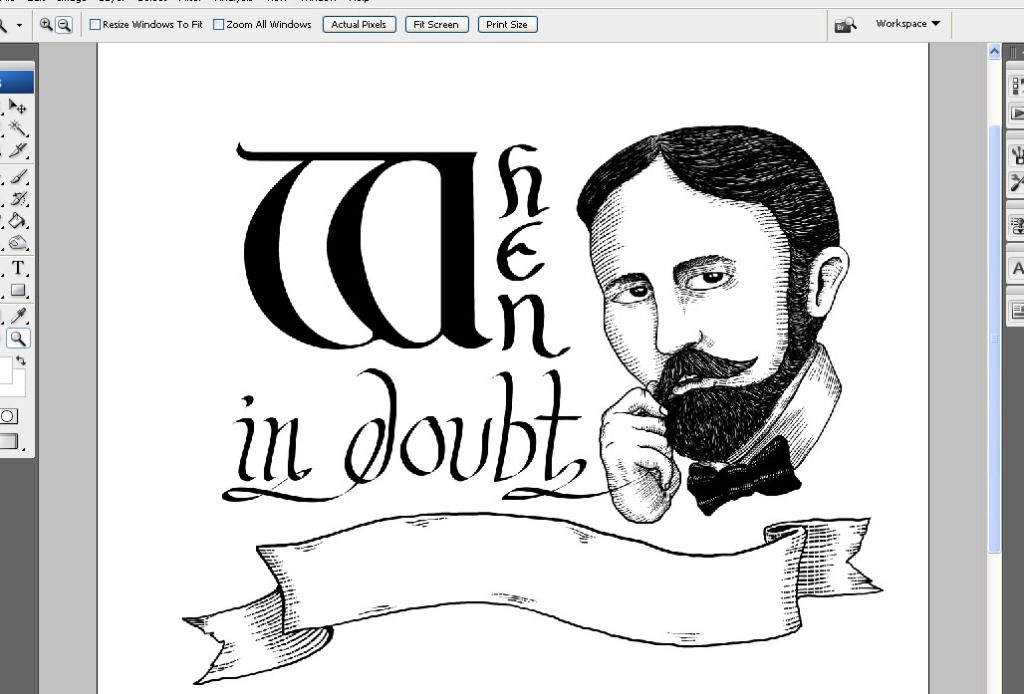 80% Done
5. To make the large "W" a bit attractive. I drawn some swirls/flourishes on it.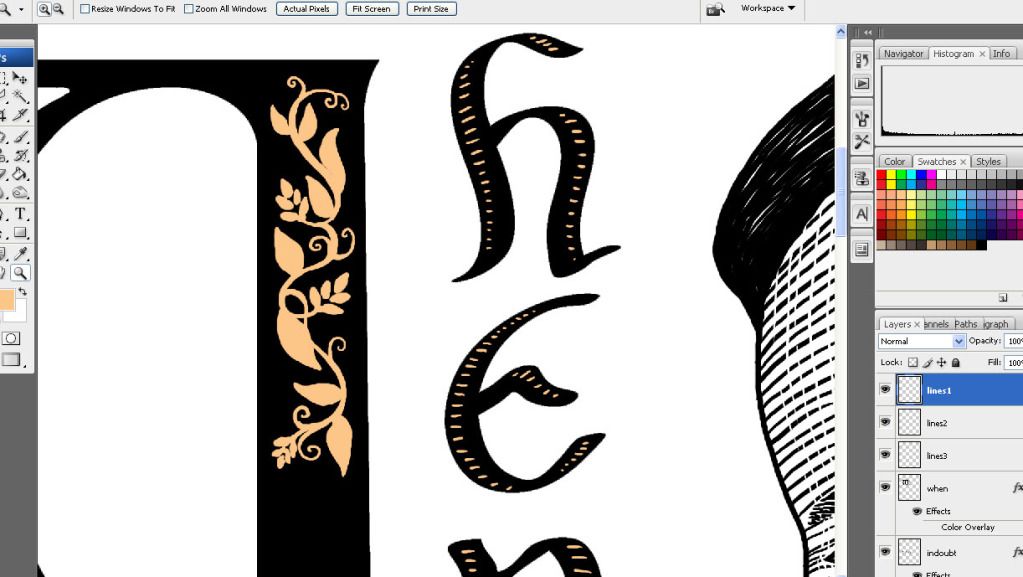 Then added some final touches on the other fonts and also added some teeth to the man.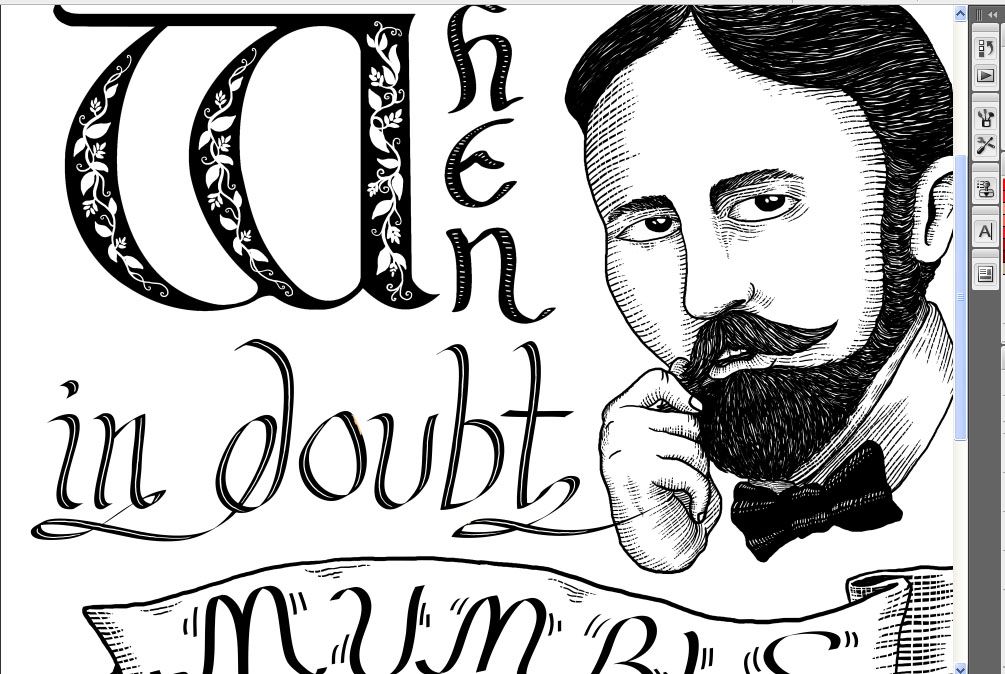 All Done. Hope you like it."Be creative, Do Original"